ENHANCING CONSERVATION EFFORTS
Shiley School of Engineering students and professors, along with industry partners and collaborators from other Pacific Northwest institutions, are undertaking innovative research projects utilizing grants from the Oregon Alliance of Independent Colleges and Universities (The Alliance). Mechanical engineering professor Heather Dillon and her students are helping conservation efforts in the Pacific Northwest. UP has partnered with research groups at George Fox University and Portland General Electric (PGE) on a solar thermal energy production undergraduate research project.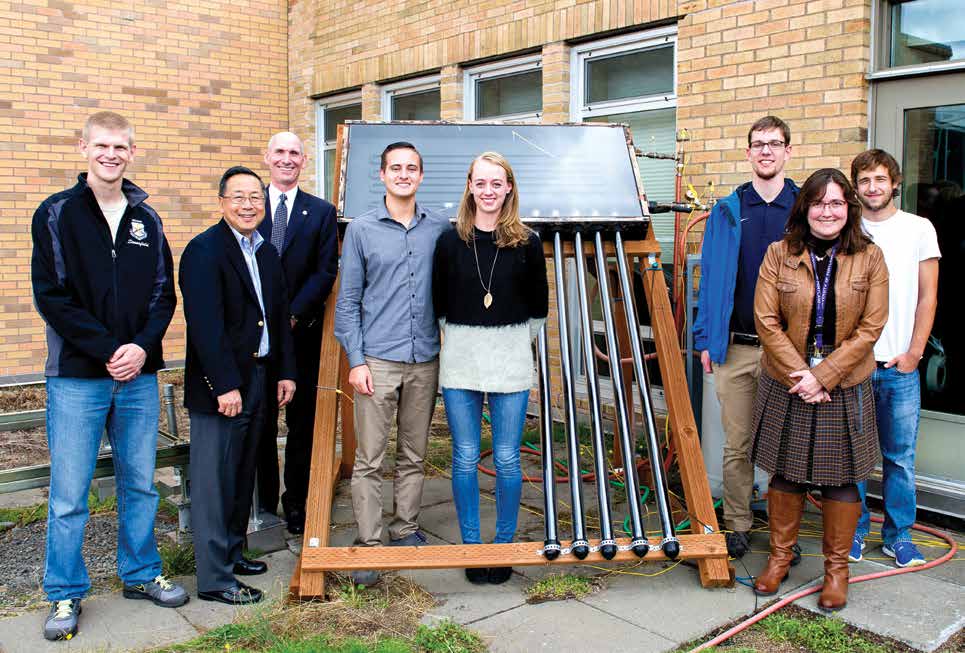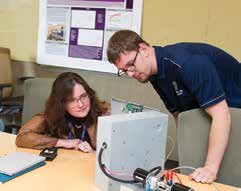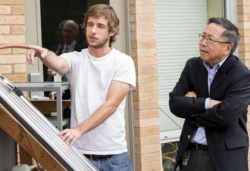 Researching innovative renewable energy designs is pivotal in producing higher efficiency systems. This type of research will allow for more economically feasible systems.

Alex Zielinski

Mechanical Engineering '16
A previous team of UP students constructed a hybrid solar collector to enhance performance in the Pacific Northwest. New funding from The Alliance has allowed Dillon and four research students to design and build the power generation cycle that pairs with the solar collector.
This summer, the UP team will test the power generation cycle and make improvements to its efficiency. Research projects like this will continue to supplement renewable energy science and practices.
Our innovative hybrid solar collector is relatively small for the size of the system. This size and type of solar collector have not been tested extensively in a climate like Portland's before.

Heather Dillon

Mechanical engineering professor
TESTING AND MEASURING PERFORMANCE
Under the advisement of the City of Portland Bureau of Environmental Services, Cara Poor, civil engineering, and her team of two students are exploring the cooling effect, water retention, and water quality of the ecoroofs atop University of Portland's Shiley Hall and Lewis & Clark College's Templeton Hall. The team is assessing the impact of maintenance and age on the ecoroofs' effectiveness. Professor Jordan Farina and three mechanical engineering students are testing and analyzing the performance of a prototype isothermal natural gas compressor developed by Carnot Compressors. The research team, in partnership with George Fox University, is working with NW Natural to investigate the quality of the compressed natural gas by developing a theoretical foundation of the thermodynamic cycle, as well as building an experimental test plan to measure performance. As the students work to develop innovative solutions, the teamwork, faculty mentorship, and industry partnerships they experience will serve as a solid foundation for their future careers.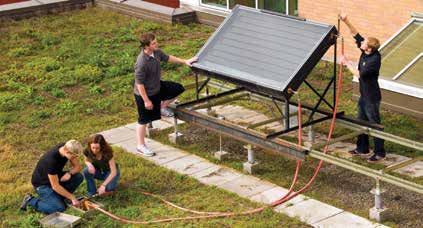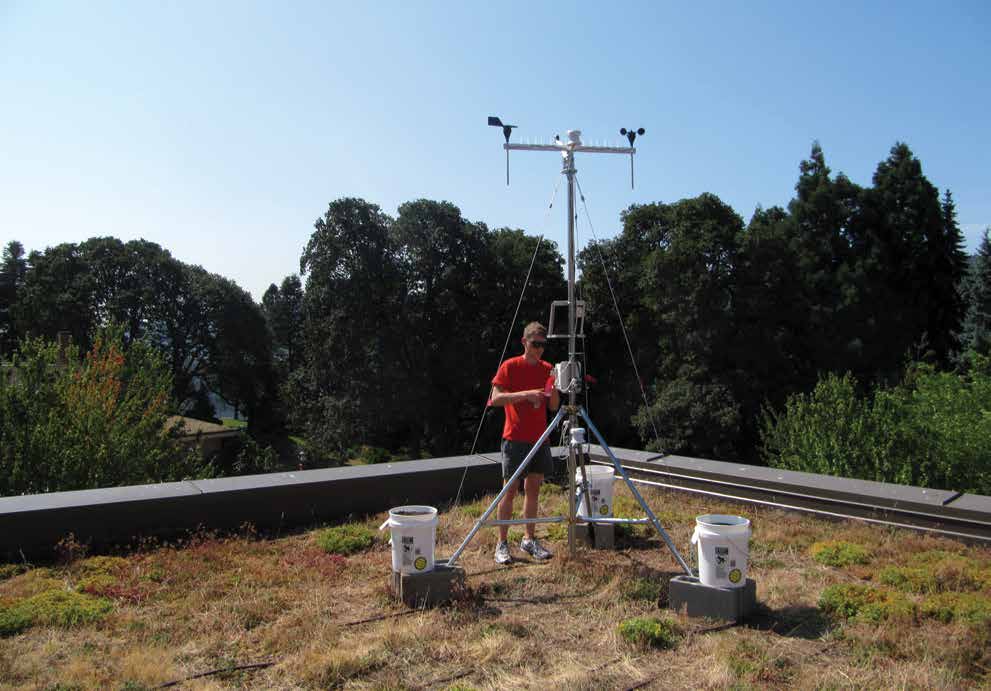 The University is honored to play a central role in the administration of these projects. These collaborative projects are in alignment with UP's mission and support our commitment to sustainability.

Sharon Jones

Shiley School of Engineering Dean
About The Alliance
The Alliance represents 18 of Oregon's regionally accredited, nonprofit private institutions of higher education. Together, Alliance colleges and universities enroll more than 35,000 students, conferring approximately one in four baccalaureate degrees and about half of the master's and doctoral degrees awarded in Oregon. More than one in four graduates complete their degrees with zero debt; average debt for those students who graduate with debt is on par with the national and Oregon average. The Alliance intersects the needs of business and industry, with private nonprofit colleges and the public good to create real solutions that build a more educated and skilled workforce for Oregon.